The American Volkssport Association (AVA) is a non-competitive sports organization committed to Fun, Fitness and Friendship.
C-19 Walking Masks for Sale
Get your AVA C-19 Walking mask today. Click on button for details on how to order. (Only white mask available.)
To order using the AVA C-19 Walking Mask order form click button below. (Only white mask available.)
Join our new exercise program! The C-19 Activities Program is a special version of the Virtual Online Program, The Appalachian Trail, based solely on activities converted to steps. Now you can spring clean, do some gardening, yoga or dance around the house and convert your movements into steps from the safety of your home. Join our new program for only $30 (C-19 t-shirt is included). Current Appalachian Trail members can register for $15.
Click image to go to registration page. To view a full list of C-19 Activities click here or to see more details about the program click here.
Keep AVA on Its Feet. - Jon Ives
These are difficult times and we are especially concerned for the people we serve. Your wellness is our priority and we want to continue to serve you for many years to come. While we are doing everything possible to sustain daily operations and provide services to our community, the postponement of events during our busiest time of the year is significantly impacting our budget. Now more than ever, AVA needs your support of the Big Give. If you're able to, please consider donating to our annual fundraiser, the Big Give. To donate, mail your check to the AVA National Office or make an online donation by clicking on the "Make a Donation" button below now through September 10, 2020.  If you would like to help us leverage additional Big Give prize money, we encourage you to visit thebiggivesa.org site (search for AVA) on September 10, 2020 to make a donation. Every gift matters. Help keep AVA on its feet. 
AVA National Walking Events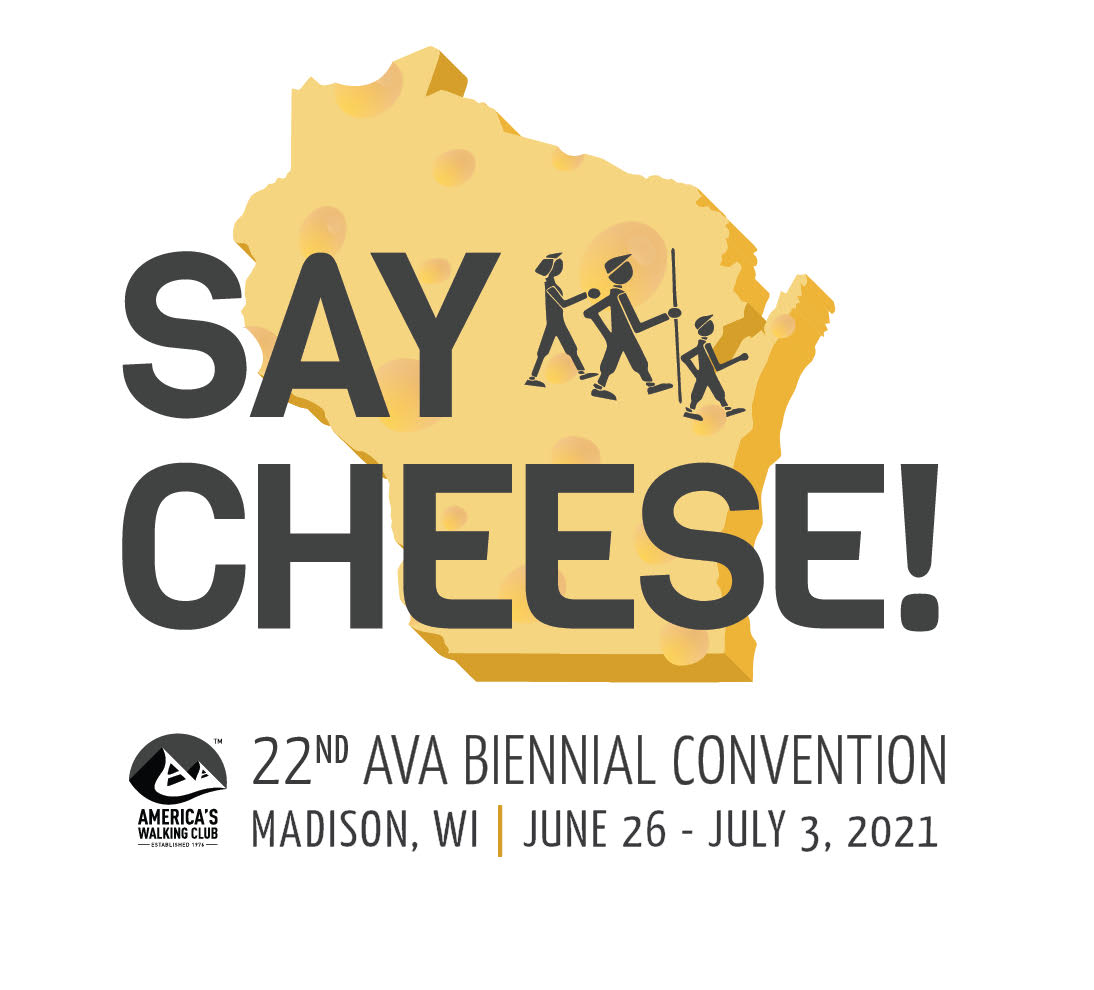 Join us for the June 26 – July 3, 2021
35th Annual Spring Volksmarch
As of April 17, 2020, our BHVA club is canceling the Spring Crazy Horse Volksmarch due to Covid-19. The club will make a decision on the Autumn Crazy Horse walk by August 26.  
Clubs looking to update their events or add new Online Start Box events can find help on the Club Help page. You can find this page on the Clubs Only website or click here.

Appalachian Trail
Join us as we hike portions of the Appalachian Trail, America's first National Scenic Trail. Pristine lakes, rugged peaks and quiet forests await us.
Walking For Fun, Fitness and Friendship.
Volkssporting is a new kind of Outdoors Adventure!
Your contributions will help fund fitness programs that will help fight against obesity, diabetes, heart disease, high blood pressure, cancer, and depression among other health related issues – all while having fun!
Become a new walking member
Sign up to learn more on how you can become a part of the National Walking Movement by joining the largest walking organization in the United States!
Electronic Sanctioning System (ESR)
Find a walk by searching your state and zooming in on your city.
Stop and have a look at our Sponsors.